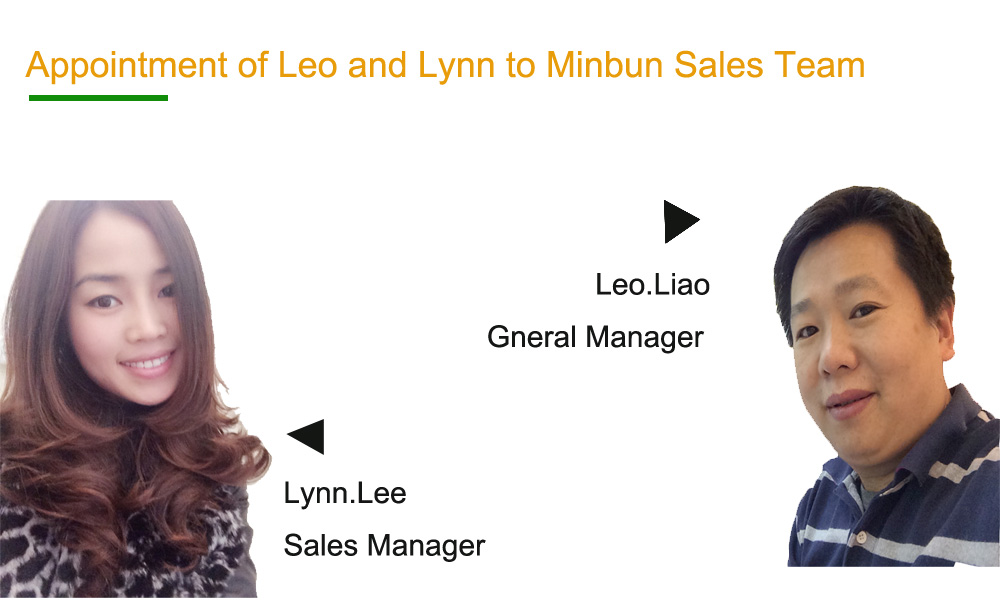 Min Bun Lighting LTD., a manufacturer of specification-grade commercial lighting and component, today announced the appointments of leo.liao and Lynn.lee.
An industry veteran with more than 20 years of experience in the lighting industry, Leo has held prominent sales positions with NVC, OPPLE, OPPO and Acuity Brands. He served as general manager for Minbun. Leo is responsibility for driving the company's sales activities through the production partner, distribution and end-user channels, while supporting Minbun' strategic-planning and product-development functions.
"We are pursuing nothing but the customer's contentment. Minbun is a leading manufacturer of commercial lighting and component based on leading technology, aggressive growth plan and outstanding industry reputation," Leo said.
Lynn has worked all across the apparel and stage lighting from 2008 to 2012. She has stepped into commercial lighting at 2012.She is mainly charges of foreign trade stuff.
I like my job and enjoy it very much. It's my pleasure to work with my customers. Please contact with us ,we are good at making sure you have all the information you need and all the answers you require to work with us." Lynn said.
Welcome you to visit our factory. We are confident that our design and superior project-management skills will help the industry's professional lighting users and influencers leverage the benefits of Minbun products to a greater extent than ever before.
www.minbunlight.com